Amazing Amish Built
Swingsets Delivered To Your Backyard!
Countless swing set selections. Built in Pennsylvania by experienced Amish woodworkers. Professional Design Services for your own one-of-a-kind playset. Made with High-Grade Southern Treated Yellow Pine Wood and Premium Vinyl. Materials sourced from the USA. Let your children's imagination soar. Created for years of lasting memories for you and your family.
Thank you for reading this post, don't forget to subscribe!
Amish Made For You provides wood and vinyl playsets for outdoor family fun. All our playsets are built by the Amish, and that means you get an artisanal playset made with excellent workmanship, using only locally sourced solid wood and the most environmentally-friendly vinyl. We have a wide variety of ready-made designs to choose from, or you can order one to be tailor-made to your specific needs.
Commercial-Quality! Backyard Playstation Swing Sets Vinyl Won't Splinter and maintenance-free UV resistant for years of Fun!
Backyard Playstations Made with Wolmanized Lumber. Water Sealer and Stain available!
Let your imagination go with our Fantasy Collection! From the Kinzerbilt Amish Workshops! Made with Pine Wolmanized Lumber and our NEW Poly Lumber!
We specialize in helping you create the best premium vinyl and treated pine playsets for fun memories to come.  Built by experienced Amish craftsmen; we offer our playsets nationwide. We stock a wide range of high quality treated pine wood and premium vinyl playsets at the best possible pricing. We have various set designs that you can choose from, or we can custom build a playset according to your needs. Do you need a small swing set for a small lawn? Or maybe a large vinyl playset for your entire extended family? Do you have toddlers as well as older children? Whatever design and size you have in mind, it can be tailor-made for you. Outdoor playsets give your kids their much-needed time out in the sun. Most children today are stuck indoors, playing on their devices and not getting the right amount of exercise they need to thrive. With our playsets, not only will your kids enjoy playing with our swings, slides, playhouses, and climber beams, but you'll also get to spend quality time with them as well. All our playsets can handle adult weights, so the entire family can enjoy playtime outdoors. Because it is Amish Made, you can expect artisanal workmanship in all our products. *We provide discounts for Non-Profits, Community Centers and Daycares*
We Our Customers! Free Toys with Any Swing Set Purchase!
What's New and Popular Designs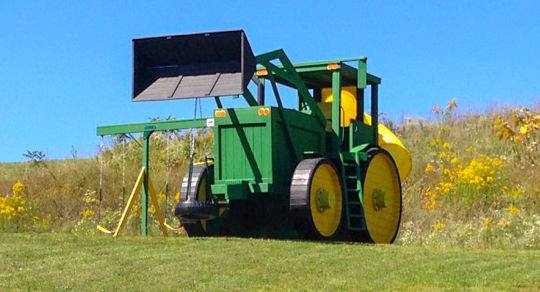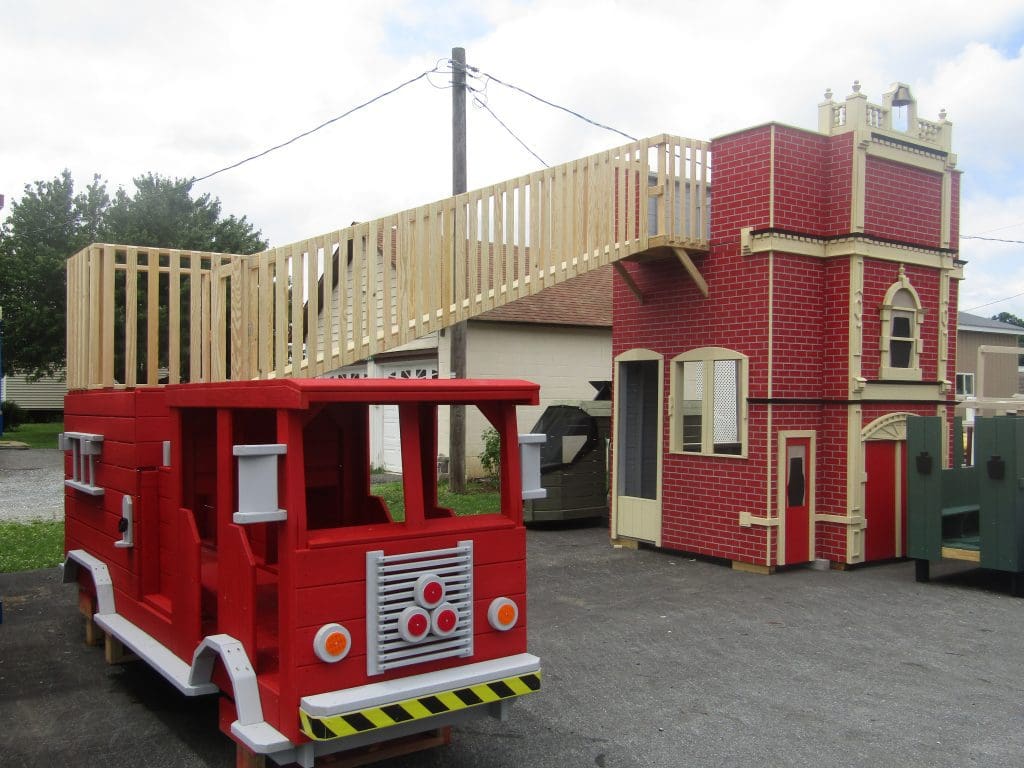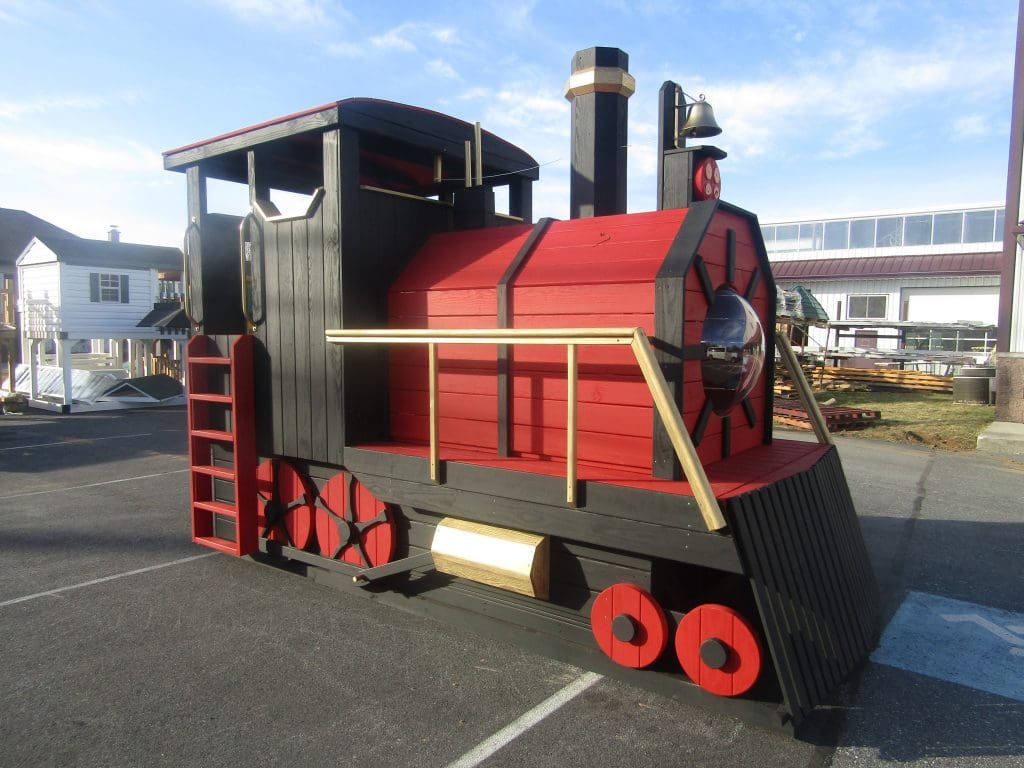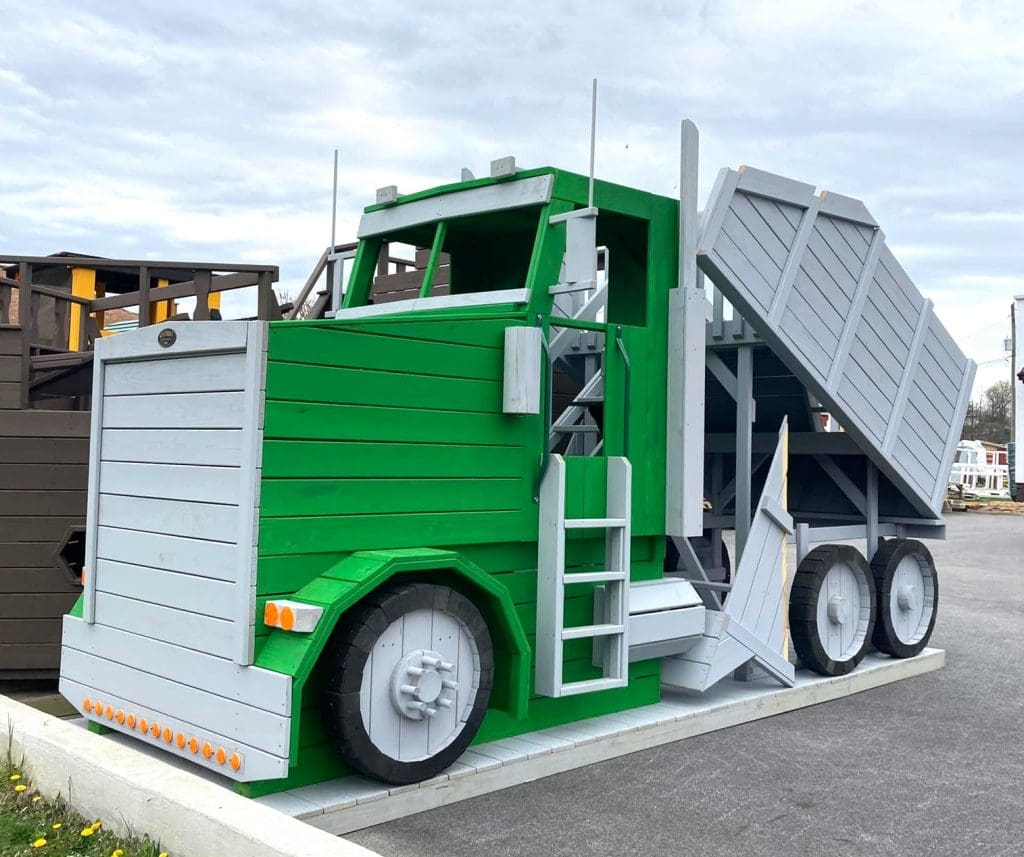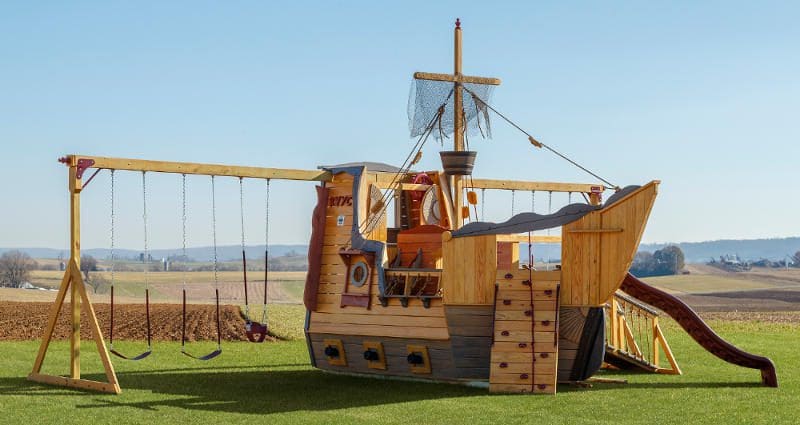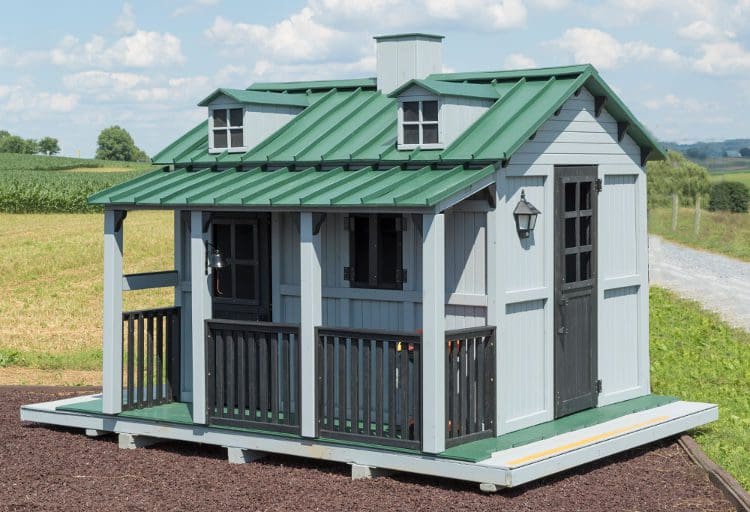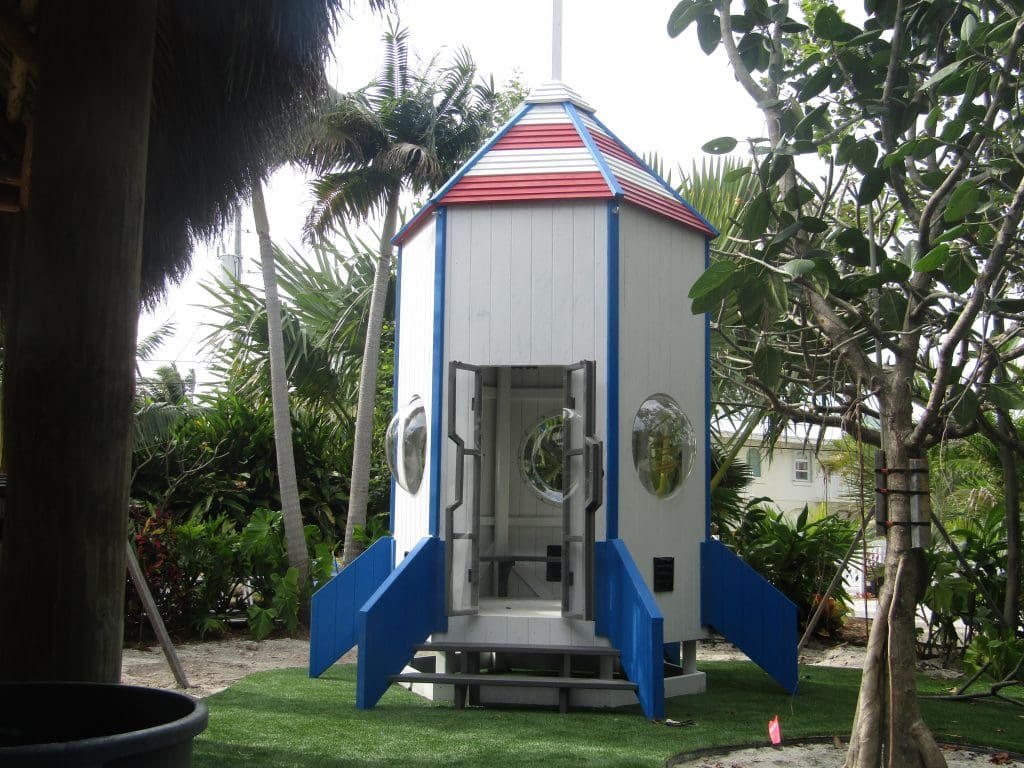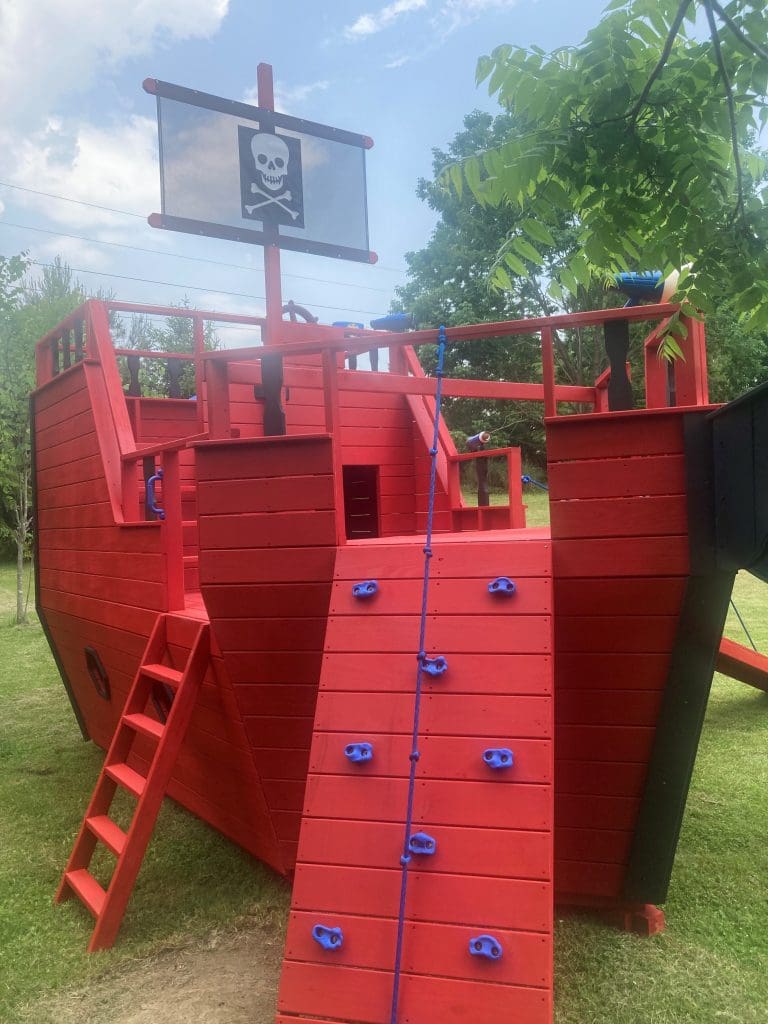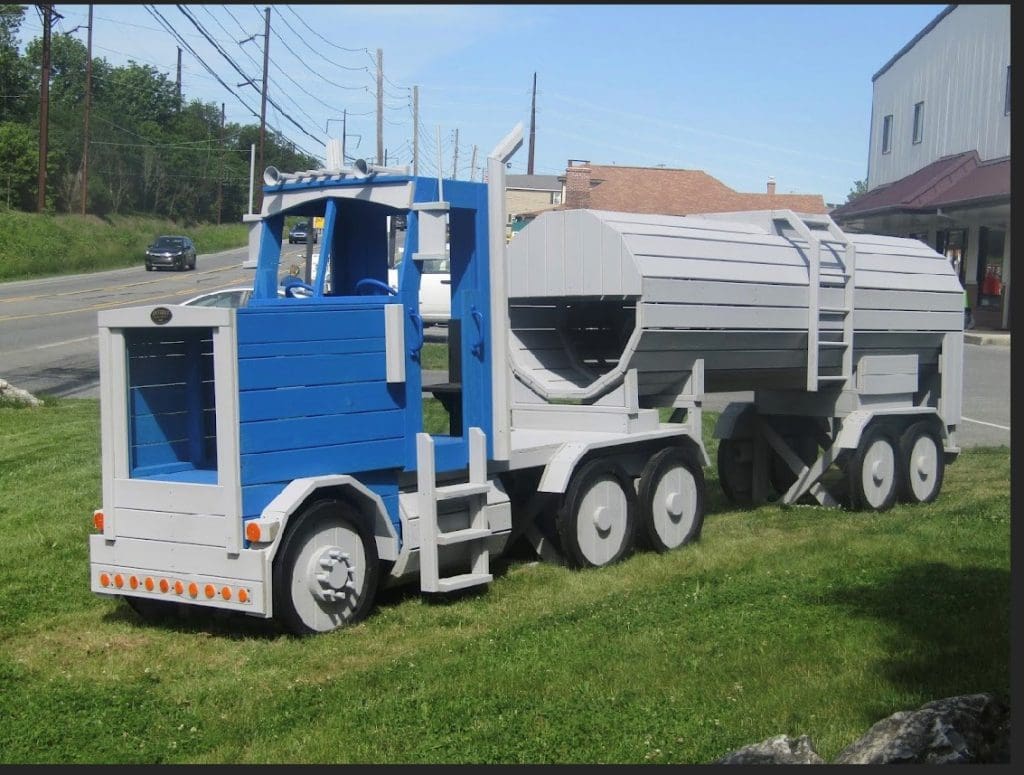 The New Itty Bitty Collection
Our New 100% Poly-Lumber Collection  No Splinters won't fade. Maintenance Free! Made Just for Little Ones!
Our New Poly-Lumber is Available in all Play Sets! Maintenance Free Fun!
Now in a Itty Bitty Fun Size! Our Brand New 100% Solid Itty Bitty Collection. Smaller playset for young children,  small yards and daycares, or even in-door playgrounds. No painting or staining. No sanding. Easy to clean, just wipe. 100% maintenance FREE! Please call us today to get custom quote!
Handcrafted by Amish woodworkers, small but mighty playground set is made of durable, weatherproof poly-lumber. Poly lumber is a high-density plastic that is made from recycled milk containers. Approximately 1,000 milk containers are recycled to make 100 lbs. of poly-lumber. An Eco-Friendly material. I wonder how many milk containers are used to make these adorable sets!
*NEW for 2022 we can now use Poly-Lumber for our Fantasy Models!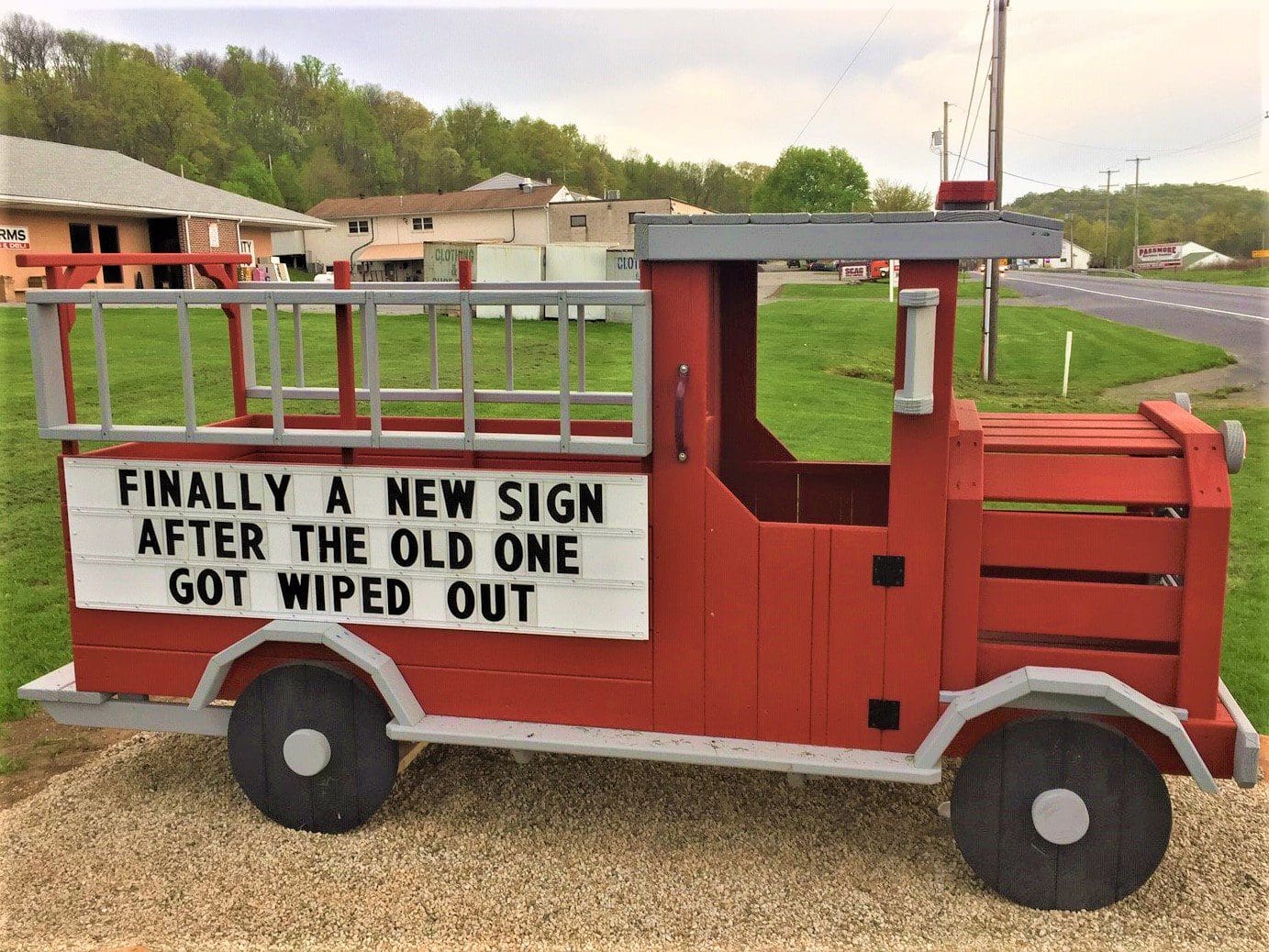 Mike
CHIEF OF FIRE RESCUE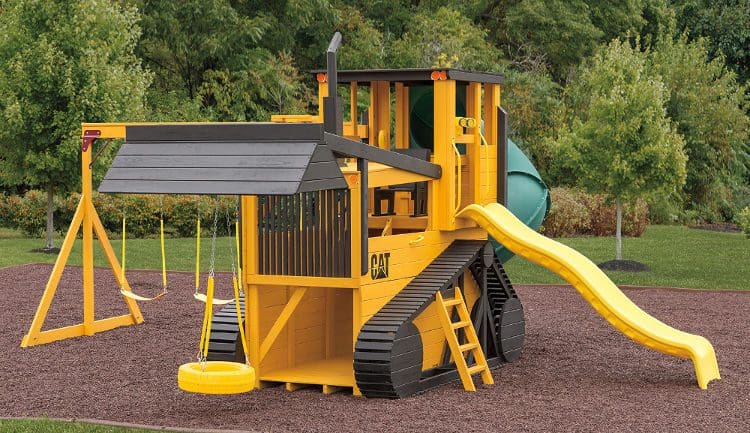 Bethany
CHURCH COORDINATOR
Thank you! It's been a big hit with the kids. We appreciate all of your help!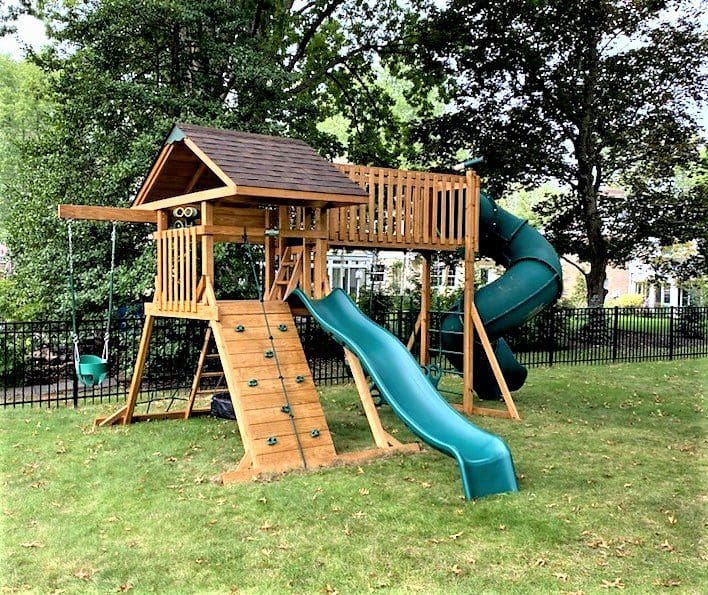 Laura
Perfect for the kids to play on!