Unsurpassed Quality Amish Crafted Outdoor Structures
Delivered to your Backyard
With a vast inventory of swing sets, we offer endless options to suit your needs. Crafted by skilled Amish woodworkers from Pennsylvania, our playsets are a testament to quality. You can partner with our Professional Design Services to create a playset that captures your child's unique imagination. Our playsets are constructed from only the finest materials, including High-Grade Southern Treated Yellow Pine Wood and Premium Vinyl, all sourced from the USA. Relive timeless moments with your loved ones with a playset you can trust to last. We are the top Playground Source for Daycare Providers, and we take pride in serving families worldwide. Don't miss out on our CAT Bulldozer Outdoor Playset, a perfect choice for your child's next adventure!
Hello there! Looking for a wood or vinyl playset for your family's outdoor fun? Look no further than Amish Made For You! Our swing sets are crafted by skilled Amish craftsmen using only the highest quality wood and environmentally-friendly vinyl, so you can rest assured your family is enjoying a safe and top-notch play experience. Not finding the perfect fit from our available designs? No problem! We'll happily create a custom playset to meet your unique needs. And now, we're excited to offer top-quality chicken coops, sheds, pavilions, pergolas, and gazebos to our store as well! Have any questions? Reach out to us anytime– we're happy to help!
Commercial-Quality! Backyard Playstation Swing Sets. Premium Vinyl that Won't Splinter and maintenance-free UV resistant for years of Fun!
Backyard Playstations Made with Premium Wolmanized Lumber. Water Sealer and Stain available!
Let your imagination go with our Fantasy Collection! From the Kinzerbilt Amish Workshops! Made with Pine Wolmanized Lumber and our NEW Poly Lumber!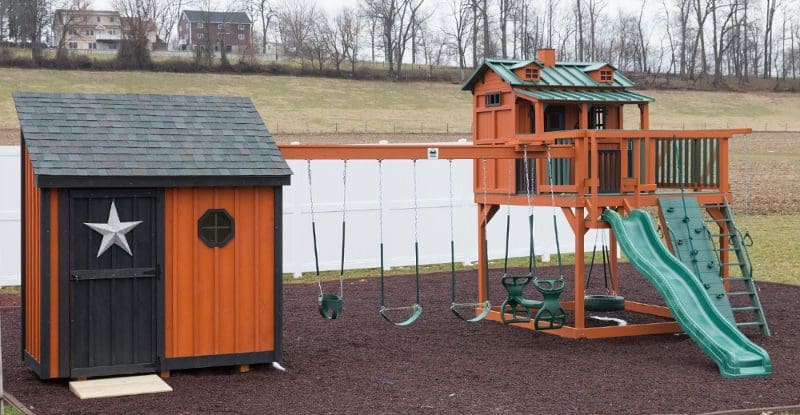 Hi there! Are you in need of extra storage space for your kiddos' toys, bikes, and sports gear? Look no further! We have some amazing Shed Swing Set Combos that would be perfect for you. These combos are available in both Kinzerbilt Hybrids and Backyard Swingsets made of either wood or vinyl. Trust us, it'll be a great investment for your family. Let us know if you have any questions, we're always here to help!
Hey there! We have some amazing news to share with you. Our team is thrilled to announce that we now carry Premium Quality Chicken Coops, all made by skilled Amish woodworkers straight from Lancaster, PA. With a plethora of styles and options to choose from, you can easily start raising healthy chickens to get farm-fresh eggs every single day. If you're looking for something more customized, our team also offers the creation of Custom Built Chicken Coops and Walk-in Chicken Coops that are tailored to your specifications.  And the best part? We deliver them straight to your backyard along the East Coast. If you're located outside of the East Coast, don't fret, because our team also offers nationwide freight through our Ready-to-Ship Chicken Coops. Check out our website and take a peek at our amazing Quaker Combination Chicken Coop in 7×14 size, complete with a durable metal roof, painted Smart-Tech Siding, beautifully stained trim, and a Cupola with a Weathervane that can hold up to 14-21 chickens. All of our coops sourced and built right here in the USA!
Amish Crafted Heritage Shed Collection!
We are experts in the creation of premium vinyl and treated pine playsets that bring fun and lasting memories to your family. Our playsets are built by experienced Amish craftsmen and are available nationwide. At our store, we stock a broad range of high quality treated pine wood and premium vinyl playsets at the best prices possible. We offer various set designs, otherwise, we can help you create a custom wood or vinyl swing set or playset perfect to meet your requirements. Whether you need a small swing set for a compact lawn or a large vinyl playset for your extended family, we can craft it for you. Outdoor playsets give children a chance to enjoy playtime under the sun. Our playsets are designed with swings, slides, playhouses, climber beams, so kids of all ages can have fun playing. All our playsets can hold adult weights, too, so the entire family can enjoy quality time outdoors. Expect artisanal workmanship from our Amish staff in every playset we manufacture. We offer special discounts for Non-Profits, Community Centers, and Daycares. Pictured above is our Realistic Pirate Ship Outdoor Playset.
Just built! A new custom designed Barn and Silo Playset for Renshaw Family Farms! It will be the new addition to their Annual Fall Pumpkin Festival Starting September 23rd, 2023. Fun for the whole family wiith so many activities and events. You can pick your own pumpkin! For more details on this fun event please visit their website for more information.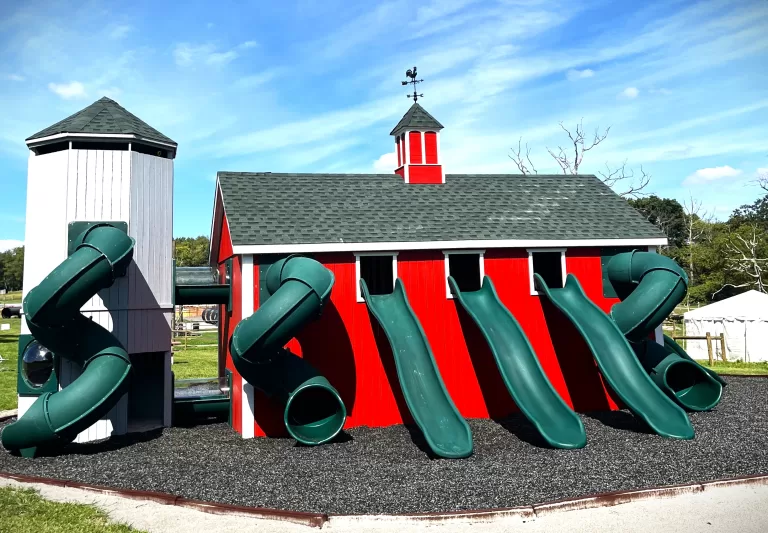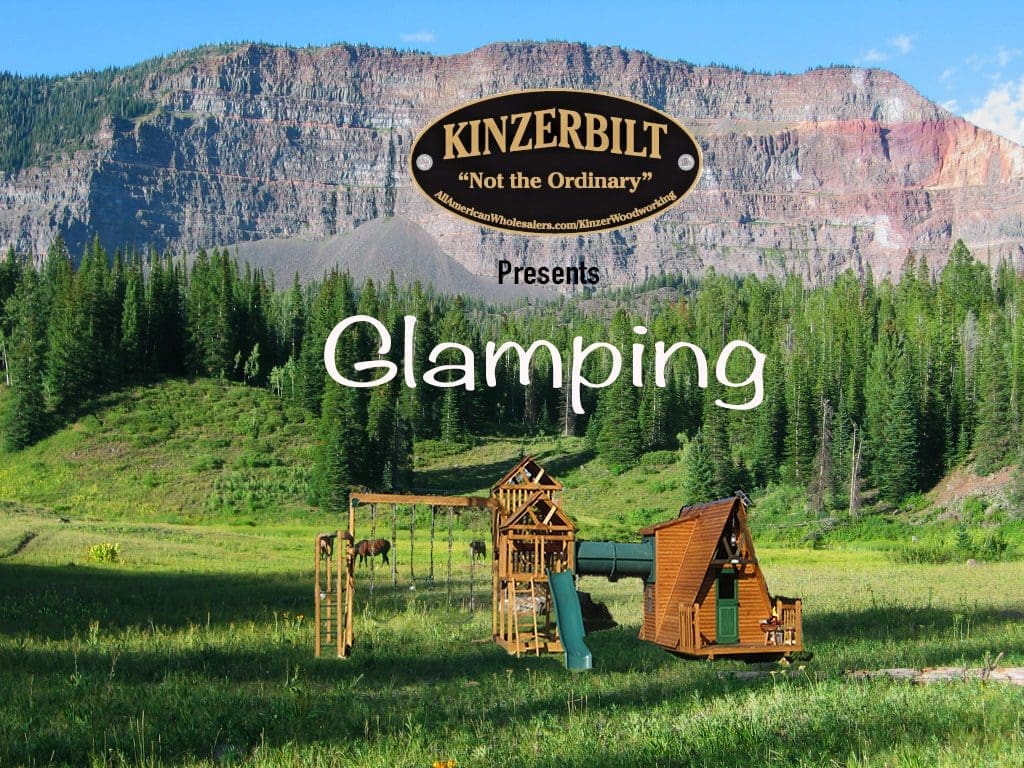 Hey there! We're thrilled to announce the latest addition to our collection – Amish Made Children's Furniture and Toys! And guess what, they're all crafted by Lapp Furniture in Lancaster County, PA – renowned for their exceptional quality. Our collection includes Play Kitchen sets, Craft Tables along with chairs, Toy Boxes, Marble games and Doll Furniture – all premium heirloom quality. That's not all! We're offering free delivery and set-up when you purchase a Swing Set or Playset. And that's not just for local folks, we also ship nationwide. It's a great feeling to know that all our products are sourced and built in the USA by Amish Woodworkers. So why wait? Check out our collection and give your little ones the gift of imagination, quality and fun!
We Our Customers! Free Toys with Any Swing Set Purchase!
New Just for Preschoolers
Our New 100% Poly-Lumber Collection  No Splinters won't fade. Maintenance Free! Made Just for Little Ones! Great for Daycare Playgrounds, Small Backyards and Young Children
Hello there! I have some exciting news to share with you. Our new Poly-Lumber playsets are finally here and they're simply amazing. They're the perfect addition to your backyard and they come with the added bonus of no maintenance. So, you and your family can have all the fun without any of the fuss. Do you have little kids who love to play? Well, we've got the perfect solution for them too! Our Itty Bitty Collection is small in size, but big on fun. They're so adorable you'll want to cuddle with them! They're perfect for daycares, indoor playgrounds, or even for those of us with tiny yards. Plus, they're eco-friendly as they're made from recycled milk containers! How cool is that?! Give us a call today and get a custom quote so you can start planning the ultimate backyard adventure with our latest Fantasy Models. Let's create some wonderful memories!
Choo-Choo Train Outdoor Playsets in Pine and Poly Lumber
Design Your Own Custom Treehouse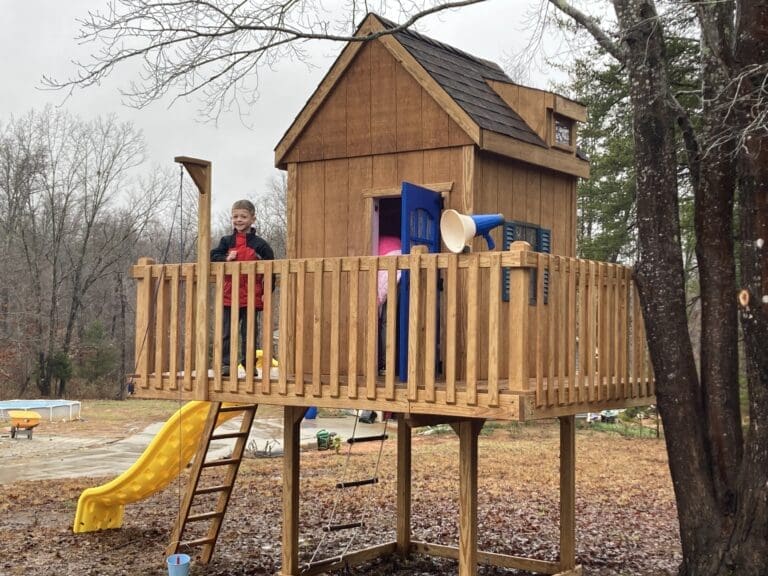 Mike
CHIEF OF FIRE RESCUE
Bethany
CHURCH COORDINATOR
Thank you! It's been a big hit with the kids. We appreciate all of your help!
Laura
Perfect for the kids to play on!
Merissa
Grandmother of 5
My grand-kids love playing on their new vinyl swing set with playhouse. Great quality, customized and they came to NJ.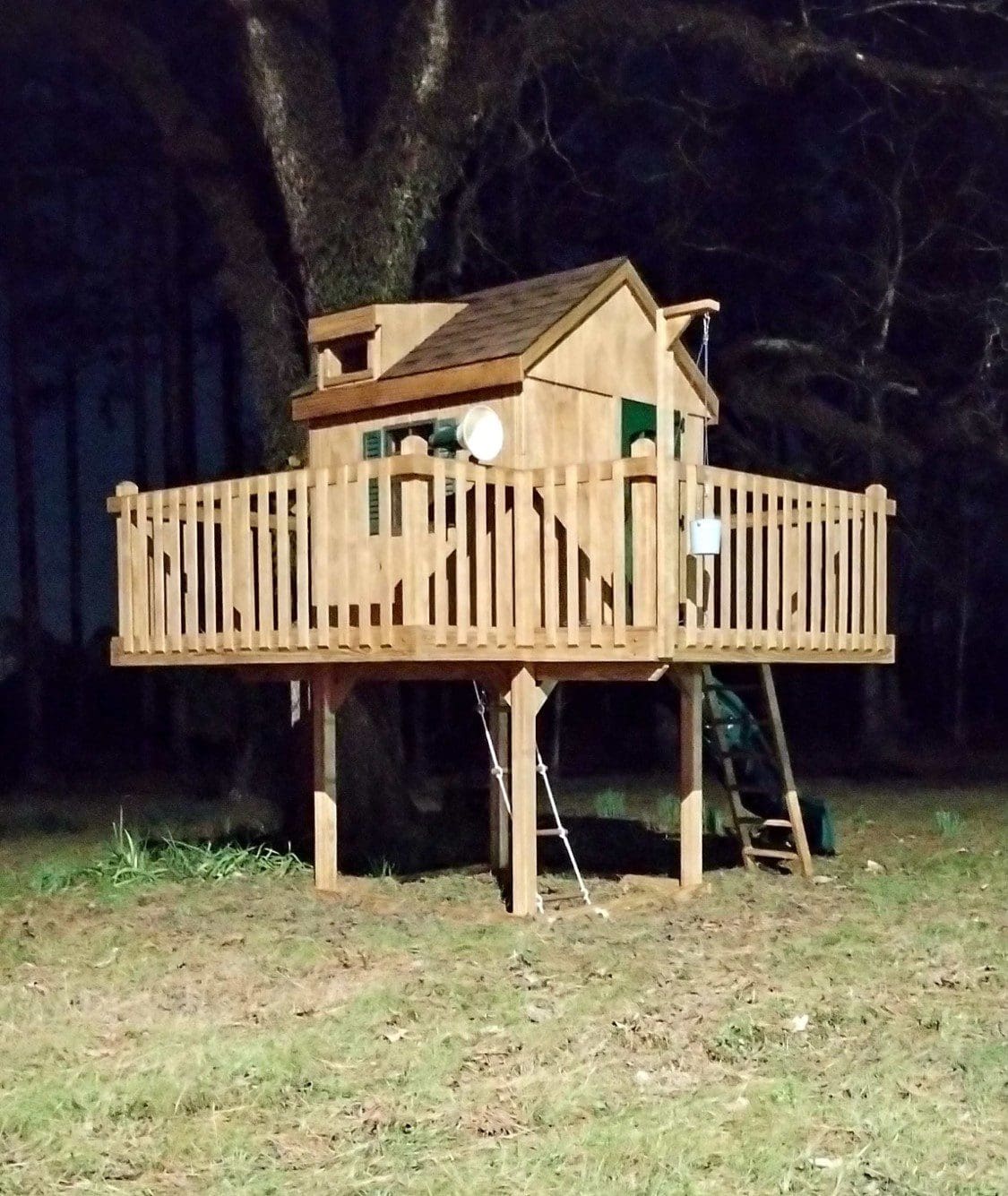 Sandy
It has been our dream to have a real treehouse, safe for the kids. Now they are always playing in it. They even have sleep outs in their tree house!
Nancy
I love that I was able to have our own custom pirate ship this just the way we wanted it. And it was so wonderfully well built by the PA Amish.
Our company offers prompt and efficient delivery and installation services of high-quality Playsets to numerous states across the United States, including Pennsylvania, New Jersey, New York, Maryland, Delaware, West Virginia, Ohio, Virginia, North Carolina, South Carolina, Vermont, Connecticut, Massachusetts, New Hampshire, and Maine all year round. We also provide delivery services to designated areas in Texas, Louisiana, Mississippi, Arkansas, Tennessee, Kentucky, Indiana, Alabama, Georgia, Sunny Florida, and Michigan at specific times of the year. Furthermore, we ship to the continental US and Canada, utilizing commercial freight, with a guarantee of timely and reliable delivery of our products. We are committed to ensuring customer satisfaction through our exceptional delivery and installation services.
We are the #1 Dealer for Pumpkin Patches, Family Fun Activity Centers, Daycares and more